Похожие видео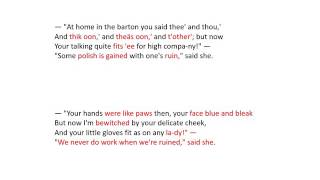 10 months ago
This video considers the language and concerns of the poet Thomas Hardy in The Ruined Maid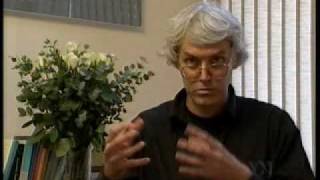 8 years ago
BBC Arrows of Desire - Program 2.1: "The Ruined Maid" by Thomas Hardy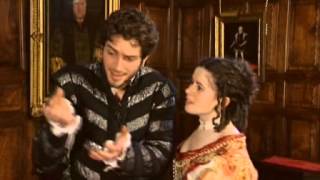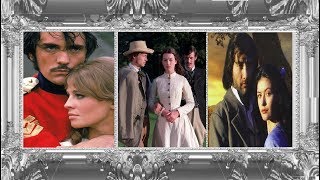 2 years ago
Copyright Disclaimer Under Section 107 of the Copyright Act 1976, allowance is made for fair use for purposes such as criticism, comment, news reporting, teaching, scholarship, and research. Fair use is a use permitted by copyright statute that might otherwise be infringing. Non-profit, educational or personal use tips the balance in favor of fair use. A tribute to the novels of Thomas Hardy, as they have been adapted for film and television. I tried to include as many as I could find (and the ones that are available on Region 1 DVD), using Annie Briggs' rendition of the traditional English folk song "Let No Man Steal Your Thyme" (a slightly shorter version than is in the 2015 version of "Far From The Madding Crowd") and a song by Enaid from the album "Avalon". These characters created by Hardy are often people who are unconventional in a time when such non-conformity was frowned upon; others had to deal with the tragic hand of fate and hardship. Tragedy, romance, love, death, hope, desolation, yet the beauty and bleakness of nature combined make these characters and stories intriguing and interesting. Clips from: "Far From The Madding Crowd" (1967) "Tess" (1979) "The Return Of The Native" (1994) "Jude" (1996) "The Woodlanders" (1997) "Tess Of The D'Urbervilles" (1998) "The Mayor Of Casterbridge" (1998) "Far From The Madding Crowd" (1998) "Tess Of The D'Urbervilles" (2008) "Far From The Madding Crowd" (2015)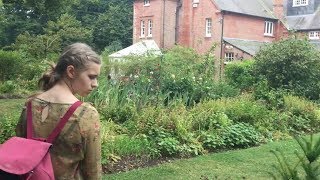 9 months ago
This is a documentary I completed in January 2017 as a result of 6 months researching and filming in 2016. 'Thomas Hardy's Vision of Dorset and its influence in the creation of his 'partly real, partly dream' landscape of Wessex' is the extended title of my Extended Project Qualification (EPQ). Instead of writing an essay, like many people do, I thought it might be interesting to attempt to complete a documentary from scratch, which is something I've always considered doing. Looking back on the project now I realise that having access to more advanced filming equipment and editing software would have been helpful, but I used the fact I only had an iPhone and iMovie to make the documentary as part of the 'challenge'. In this case, I would recommend watching the documentary in the highest resolution possible (but keep in mind this may still be quite low!) Thank you again to all those who helped me and allowed me to interview. . . . I do not own the rights to the music and photographs used, they were used with the intention of educational purposes.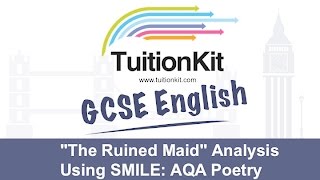 5 years ago
Thanks for watching! Please subscribe and then keep revising: register for HUNDREDS of FREE videos covering English, Maths and Science for GCSE and A-Level revision at http://tuitionkit.com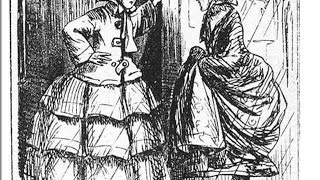 9 years ago
Hardy's heroines met with an an unusual amount of misery and misfortune. Here's one that didn't seem to mind. Hardy did a few poems about maids who had sexual misadventures. I have a feeling that he wrote "The Foggy, Foggy Dew" usually attributed to Anon. Dew was an euphemism for virginity in them days. The original caption of that cartoon was "Ah Fanny! How long have you been gay?" It doesn't mean what you might think it does.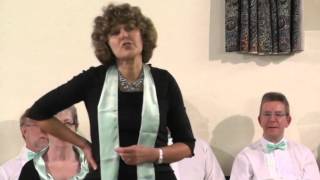 4 years ago
The Ruined Maid by Thomas Hardy performed by Gilly Wilford. Recording by Andrew Coulson
7 years ago
Please see my POETRY playlists : Thomas Hardy Poetry and Stories https://www.youtube.com/playlist?list=PLF49A6C2ADCCE3976 English Poetry Playlist herehttps://www.youtube.com/playlist?list=PL3820309D7FE2EBD2 William Wordsworth Poetry https://www.youtube.com/playlist?list=PLB3FEB3BB8185307E William Shakespeare Sonnets https://www.youtube.com/playlist?list=PL0815F9D1255F14F0 Robert Browning Poetry https://www.youtube.com/playlist?list=PLg700EF7NB6HZoNgLETnSLjN07xOEsVRR Alfred, Lord Tennyson Poetry https://www.youtube.com/playlist?list=PLA66B33D647FE39F7 Lewis Carroll https://www.youtube.com/playlist?list=PLCA8FE8A7C3B73E9A Oscar Wilde Poetry https://www.youtube.com/playlist?list=PL799319E6D9B99769 Rudyard Kipling https://www.youtube.com/playlist?list=PL6FF29102EAEBA4E2 Robert Burns https://www.youtube.com/playlist?list=PLA230E795188C7F7D John Keats poetry https://www.youtube.com/playlist?list=PL65A03A3A9BA0B915 John Clare Poetry https://www.youtube.com/playlist?list=PLg700EF7NB6G359eDgj8HBPTbhKre8C4D Emily and Anne Bronte Poetry https://www.youtube.com/playlist?list=PLg700EF7NB6EU0Bz0Ul-iOHrvhKciCnz3 Rupert Brooke Poetry https://www.youtube.com/playlist?list=PLg700EF7NB6HL-C9TM2a2a-2Q93Q9Jr9D D H Lawrence Poetry https://www.youtube.com/playlist?list=PLA5ED43A5287D5A46 Robert Louis Stevenson Poetry https://www.youtube.com/playlist?list=PL1D4FCCF50BC8D662 Edgar Allan Poe Poetry https://www.youtube.com/playlist?list=PLg700EF7NB6EwauZLvFO05hpgaoI23cqJ Walt Whitman Poetry https://www.youtube.com/playlist?list=PLg700EF7NB6EFrM4I5vYVlFr912I7ac6I Robert Frost Poetry https://www.youtube.com/playlist?list=PLg700EF7NB6HlQeZiglTIAgRvl0gBHxdP William Blake Poetry https://www.youtube.com/playlist?list=PLg700EF7NB6FzPW38Spm9OzVIQ4rHNfpI Christina Rossetti Poetry https://www.youtube.com/playlist?list=PL1A456573D4C46480 Plus more playlists on my channel https://www.youtube.com/user/JustAudio2008/featured Poetry,Poems,English Literature,English poetry,Famous Poems, Classic Poetry,ESL,TESOL,Teaching English, The Ruined Maid ~by Thomas Hardy * with text Read by Frances Jeater produced & copyright Robert Nichol AudioProductions London
9 years ago
MAYOR OF CASTERBRIDGE At a country fair near Casterbridge, Wessex, a young haytrusser named Michael Henchard overindulges in rumlaced furmity and quarrels with his wife, Susan. Spurred by alcohol, he decides to auction off his wife and baby daughter, Elizabeth-Jane, to a sailor, Mr. Newson, for five guineas. Once sober the next day, he is too late to recover his family, particularly since his reluctance to reveal his own bad conduct keeps him from conducting an effective search. When he realizes that his wife and daughter are gone, probably for good, he swears not to touch liquor again for as many years as he has lived so far (twentyone). Eighteen years later, Henchard, now a successful grain merchant, is the eponymous Mayor of Casterbridge, known for his staunch sobriety. He is well respected for his financial acumen and his work ethic, but he is not well liked. Impulsive, selfish behavior and a violent temper are still part of his character, as is dishonesty and secretive activity.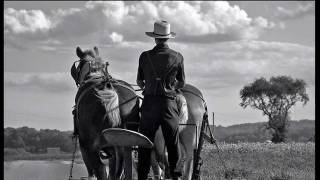 7 years ago
One of my favourite poems, read here by Jeremy Irons in a collaboration with music and performance by Jon Lord, formerly of Deep Purple. I took the pics in Tuscany, Italy; in Rome (the acolyte) and in Lancaster County, Pennsylvania USA (the Amishman with his horses). I hope you like it too. Afterwards When the Present has latched its postern behind my tremulous stay, And the May month flaps its glad green leaves like wings, Delicate-filmed as new-spun silk, will the neighbours say, 'He was a man who used to notice such things'? If it be in the dusk when, like an eyelid's soundless blink, The dewfall-hawk comes crossing the shades to alight Upon the wind-warped upland thorn, a gazer may think, 'To him this must have been a familiar sight.' If I pass during some nocturnal blackness, mothy and warm, When the hedgehog travels furtively over the lawn, One may say, 'He strove that such innocent creatures should come to no harm, But he could do little for them; and now he is gone.' If, when hearing that I have been stilled at last, they stand at the door, Watching the full-starred heavens that winter sees Will this thought rise on those who will meet my face no more, 'He was one who had an eye for such mysteries'? And will any say when my bell of quittance is heard in the gloom And a crossing breeze cuts a pause in its outrollings, Till they rise again, as they were a new bell's boom, 'He hears it not now, but used to notice such things'?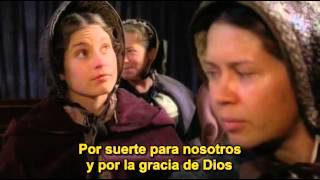 2 years ago
Hay otro vídeo de esta película al que le faltan más de 10 minutos audio al final.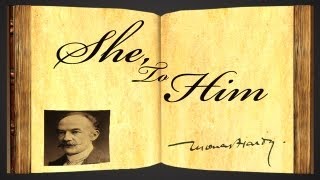 6 years ago
She to Him by Thomas Hardy. About the poet -- Thomas Hardy, OM (1840 -- 1928) was an English novelist and poet. He was born in Dorset, England. His poetic work was mostly centered around 'Naturalism'. Despite controversies, Hardy has had a significant influence over modern English poetry. For more videos log onto http://www.youtube.com/pearlsofwisdom Also find us on Facebook at https://www.facebook.com/pearlsofwisdomchannel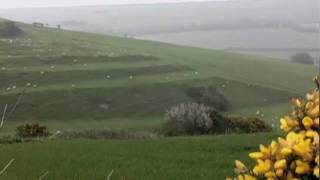 7 years ago
Wessex is the ancient name for the south-west part of England which was the stronghold of the old kings of Anglo-Saxon England. The modern name for this county is now known as Dorset, with Dorchester as its country home. This short documentary takes the viewer to the birth home of Thomas Hardy. Hardy is best known for his richly charactered novel "Tess of the d'Urbervilles" and much poetry. Set against the magnificent backdrop of the region can be heard extracts of Hardy's bleak, retrospective, but moving poetry. Visit www.wynterseaproductions.ca for other documentaries and for downloads of productions.